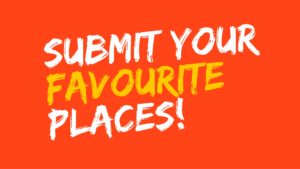 This post will be updated with the best places to drink in Hamilton. First let's look at the best places to drink/party by day. There's a few main places to try if this list becomes out of date. Hess Village,  Augusta, Locke Street, Westdale and James Street. There's a few outliers like Corktown downtown and Baranga's on the Beach out in Stoney Creek but nothing much on the Mountain other then a few dive bars a cookie cutter franchise restaurants. If you do live on the Mountain, specifically the west mountain. I would suggest trying The Brassie Pub. Expect it to get pretty lively but it's an environment for sitting in a chair and drinking aka chill nights.
Best Places To Drink By Day in Hamilton, ON
Full posts for each day coming soon.
Monday:
ORA has a dance party situation in Hess Village.
Augusta Pubs
Ceili House is a good spot to warm up by listening to a comedy show.
Tuesday:
Gallagher's Bar and Lounge
Wednesday:
Absinthe: Motown Wednesday has been a staple in the Hamilton party scene for years.
Thursday:
Haven't been out on a thursday in a while. Leave a comment if you know a good spot.
Friday:
Hess Village will be a party.
Augusta always get packed. Theirs a spot down there if you walk through to the back there's a sweet beer garden they I like to start out at.
Saturday:
Hess Village will be likely a bigger party.
Dirty Dogs for single pickup scene.
Sunday:
Baranga's on The Beach (Day Drinking)
Please comment with your suggestions.