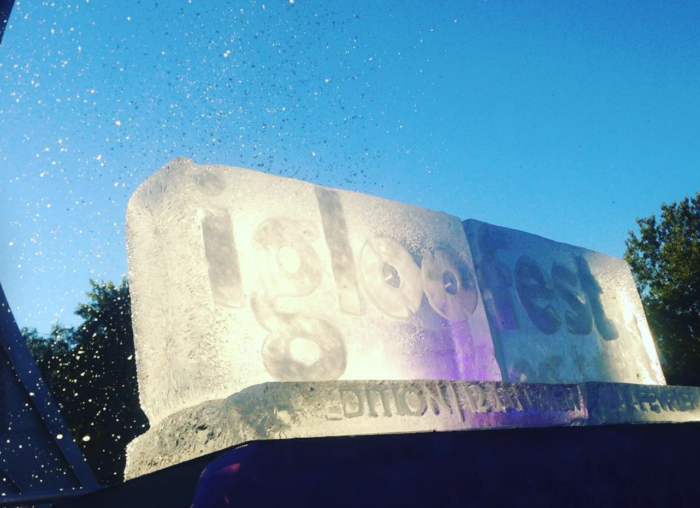 If you live in Montreal there is no reason to hibernate this winter. Summertime may bring beaches and daytime drink
ing on restaurant patios, but with winter comes Montreal's winter wonderland! There are arguably more things to do in the winter in Montreal than in the warm months. Among your options include Mammoth Village and Igloofest. A huge skating rink with DJ's and a world famous electronic music event.
Don't fool yourself, though. This winter is said to be one of the coldest so far. So before you enter this year's wonderland make sure to prepare for the cold! Canadians have never needed a guide for how to do this, but if you are just visiting I suggest following my guidelines for staying warm this winter in Canada.
Long underwear is not a joke and if you invest in a pair now they will last you multiple winters. Wear them under jeans or a thick pair of sweatpants to guarantee saving your butt and legs from freezing. A good pair of boots can be enough keep your feet warm, however, I'm talking about one of the coldest winters so far in Canada! What you need to do is find the thickest, highest socks in your house and suit up. I promise it is worth the investment if you don't have any on hand.
There's a reason Canada Goose is a Canadian company. They know what armour will properly protect us against the attack of well-below zero temperatures, high winds, and snow that slaps you in the face instead of falling gracefully as snowflakes do on TV. If you are only in Canada for a short time maybe you don't need a Canada Goose coat. You can get by with seven layers of shirts and sweaters under your current jacket, no problem. Last but not least a quality tuque, long scarf, and water-proof gloves will do more than make your selfies more adorable.
I know what you're thinking. How will I create Snapchat stories of Mammoth village and Igloofest if I can't easily access my phone? Yes, this is a problem – but here's the solution. Rather than freezing your hand and risking yet another trip to your local cell phone repair shop in Montreal, invest in touch screen leather gloves. These gloves allow you to use your phone without ever needing to take them off. Thank me later.